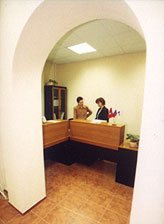 The wish to assist to small enterpises in comprehensive settlement of their arising porblems on the basis of the own experience of work in the market of legal and consulting services served to creation of Kalita Business Centre in autumn of 1999.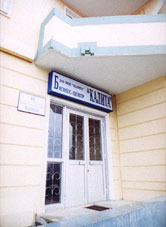 The Business Centre is oriented, primarily, to provision of the services, which require the specially equipped premises: secretarial offices, meeting rooms, working offices for correspondence processing, document keeping, etc.
The given services naturally add the wide range of legal economic services, which are provided in the market, for more than ten years, together by Kalita Multiprofile Company (Closed Joint-Stock Company), Kalita Audit Limited Liability Company, and Kalita Legal Consulting Company.
The location in the suburbs of Moscow (new microdistrict of Southern Butovo in South-Western Administrative District) is selected not by chance. In our opinion, this location far from the centre of the great busy city provides regular fruitful work, promote to making thoughtful decisions for settlement of conflicts. It is also important that, first, Southern Butovo is one of the promising districts of Moscow and second, lower prices of premises provide the opportunity to reduce the price of services.
We would be happy to see you in our Business Centre.